Program 2016
Mérignac - St Vincent Church
Saturday, january 23, 2016 at 8:00 pm :
Participation in a musical exchange with the worshipers of the mosque in Mérignac with 7 excerpts from the "Stabat Mater" by Karl Jenkins, accompanied by the Bordeaux "Mascaret" chamber orchestra.
Mezzo-soprano soloist: Nadine Gabard. Free admission with voluntary donation.
Saturday, march 5, 2016 at 8:30 pm
Concert for choir and piano for the benefit of the Mérignac charities.
"Misatango" by Martín Palmeri. Piano: France Desneulin, Mezzo-soprano solo : Nadine Gabard.
The second half of the concert by folk trio "Accords'Ages" in an American, French and Latino-American repertoire.
Marcello, Monteverdi, « Magnificat » by Vivaldi & M Palmeri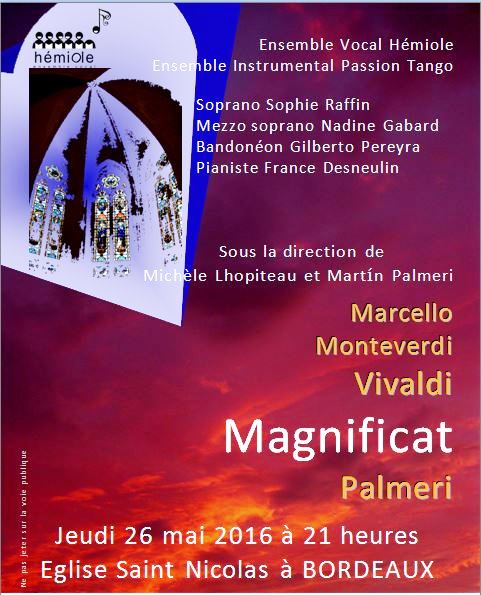 Wednesday, mai 25 - 9 pm - chruch La Madeleine de Mont de Marsan ;
Thursday, mai 26 mai - 9 pm - church St Nicolas de Bordeaux ;
Saturday, may 28- 9 pm - church d'Arès :

Marcello, Monteverdi, « Magnificat » de Vivaldi
and « Magnificat » de Martín Palmeri in its enterity, with the composer,
with the ensemble « Tango Passion »
Soloists : Sophie Raffin & Nadine Gabard.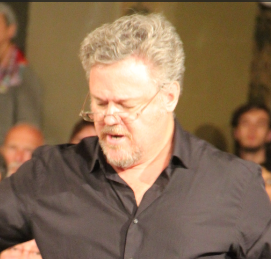 "Voutes et voix", Vertheuil festival (Gironde)
Friday 2016 july 15

« Misatango » by Martín Palmeri,
« Adios Nonino » by Piazzola,
two deux south-americans songs

With the orchestral ensemble « Tango Passion » (France Desneulin).
Mezzo-soprano solo : Nadine Gabard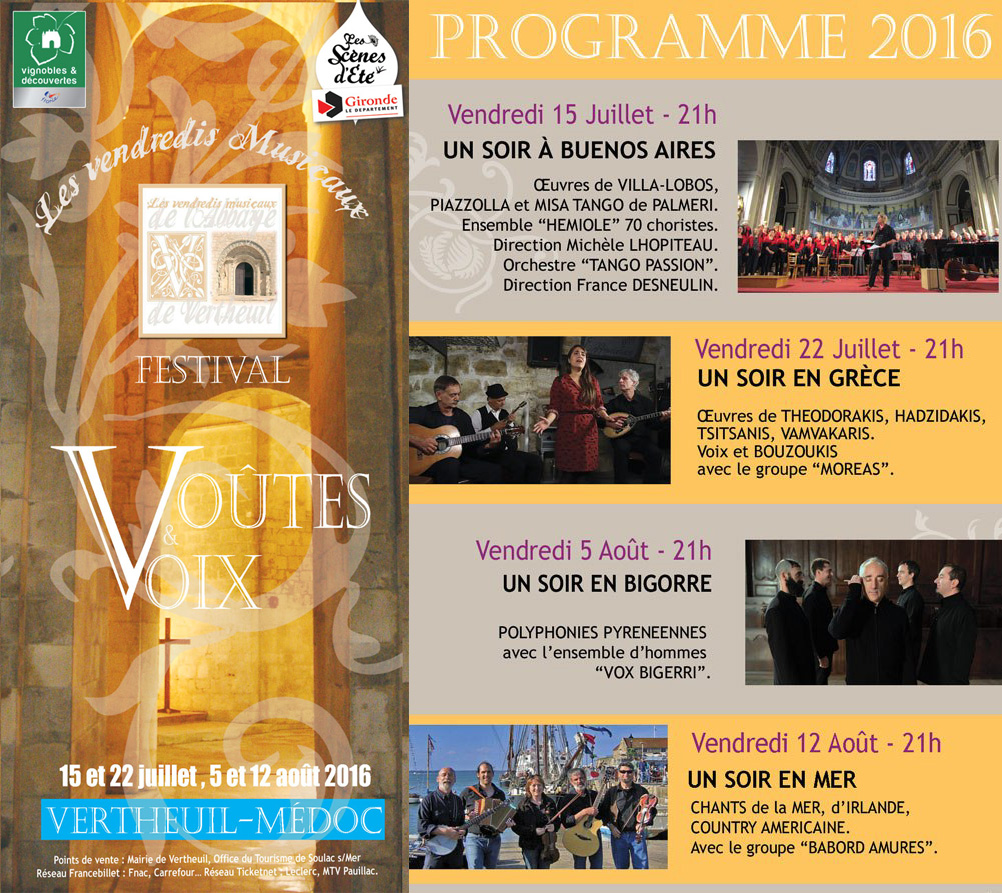 And finally, 2 evenings at Buenos Aires
Thursday 2016 december 15 at Bordeaux, St Nicolas church
Friday 2016 december 16 at Bergerac, Notre Dame church
With Martin PALMERI on piano, with, specially came from Argentina, guest orchestra director Juan Sebastian BARBERO.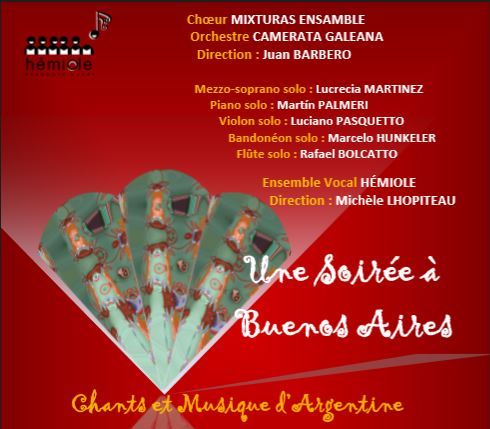 Montaigne SuperStar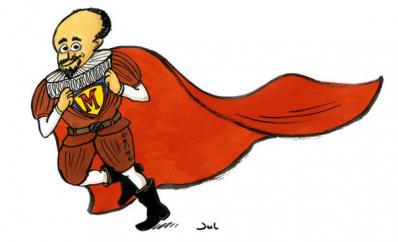 Saturdays, November 12 2016 and january 21, 2017 at 2:30 p.m. in the Bordeaux-Mérignac library : musical and litterary afternoon "Autour de Montaigne".
This programme was created in 2008, to see de details of this programme, please click on this link -
With thirty members of Hémiole choir in a French "Renaissance" a cappella program. Extracts from the "Essays" will be read by Marie and Claude Gardien, and Anne-Marie Cocula, the Montaigne expert, will portray various characters from Montaigne's entourage - his father, his wife, Henry IV, Catherine of Medicis and la Boétie.